Inspired by

Light

&

Time

"The primary raw materials
of a photograph are light and time!"

"Inspirational Photography" is a 6-days' all-inclusive outdoor photography workshop.

This workshop is for beginners with basic knowledge of digital photography, hobbyists and semi-pros. We believe all levels will benefit from this workshop. Expect to be challenged no matter what level you're at both by the instructor and the others in the group!
The

"Inspirational Photography"

workshop is organised




from

Wednesday 18:00 to Monday 14:00

on the following dates in 2019
LOCATIONS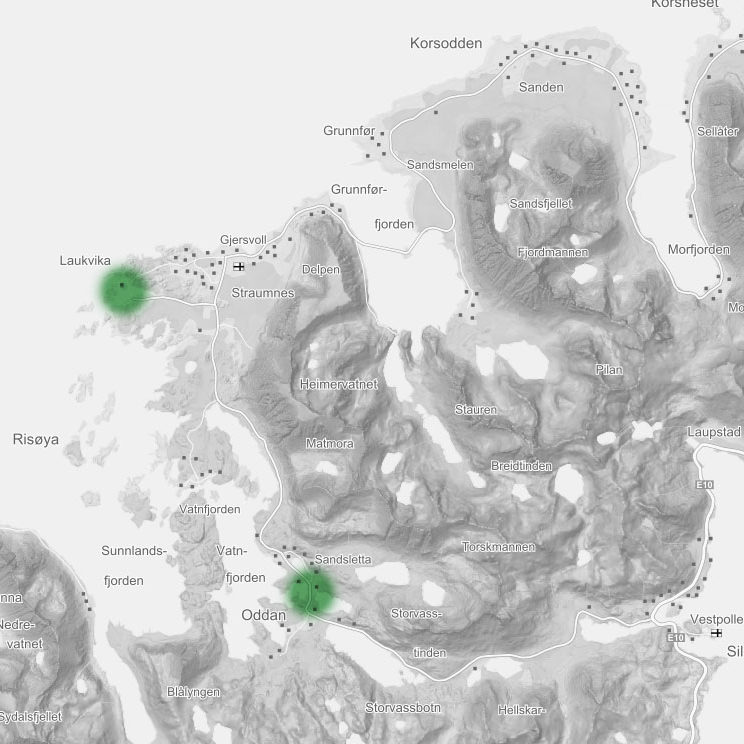 The "base camp" will be at LivLand Farm at Sandsletta located 10 km south of Laukvik fishing village and 26 km from Svolvær Town.

The area is on the north side of Lofoten with easy accessible seashores. This is the ideal location for Northern Light photography during the winter season and catching the midnight sun during the midsummer season. In the surrondings you'll find steep mountains, hills and wide open landscape that give you a broad varity of scenes to choose from.
INPIRING NATURE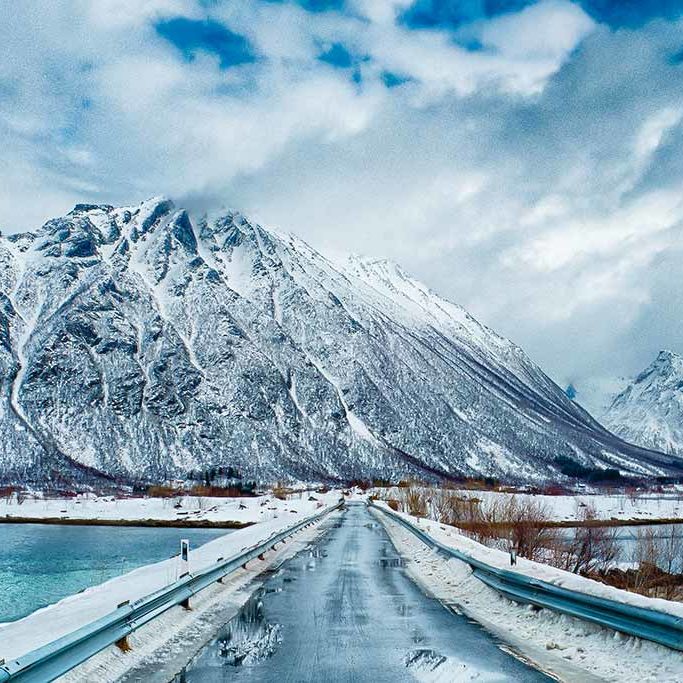 Narrow roads lead you to remote spots with great scenery that inspires us to be creative. Depending on the weather conditions you may experience peacefulness and a clear sky with Northern Lights or a roaring sea and heavy winds. We can never tell before you're there.

Lofoten and Vesterålen are facing the North Atlantic, and weather and light are not predictable factors. However, we hope that nature serves you the best of variations.

Locations will therefore be selected based on weather conditions and light conditions.

Expect to be challenged!
CLASSROOM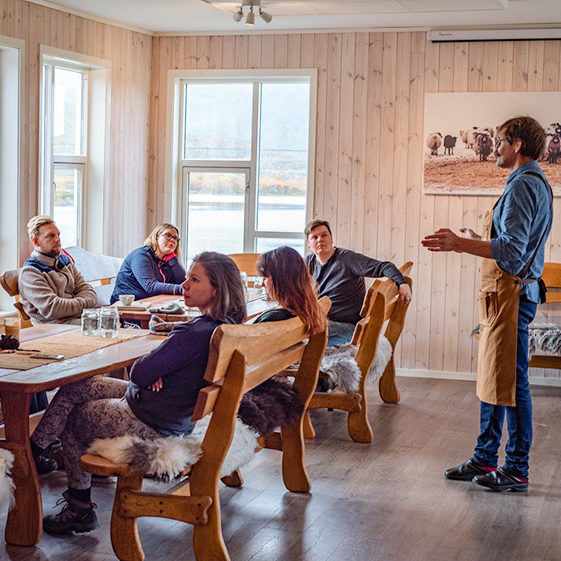 We will be outdoors as long as the weather conditions permit. Based on the light conditions we will decide when will be the best hours for indoor activities like photo editing, discussing photography concepts and techniques, and going through the photos we shot the previous day.

We will be using Adobe Lightroom and Adobe Photoshop as our main tools.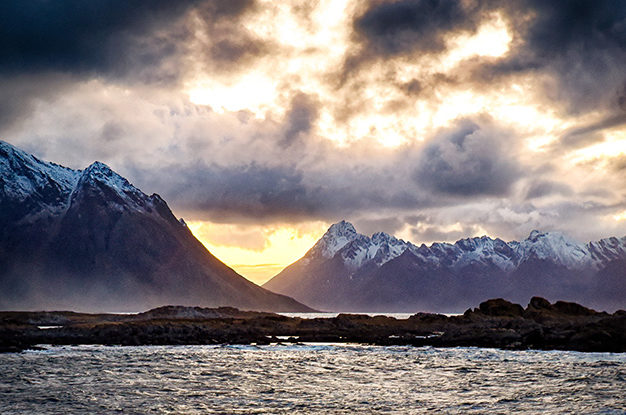 Sunset in Laukvik
What you should bring
Equipment: Camera body and lenses, a tripod and your laptop. Your laptop should have the latest version of either Adobe Photoshop or Adobe Lightroom installed.

Please do remember to bring with you your memory card reader, cables and the battery charger. You may also consider bringing with you an extra battery for your camera and also an extra memory card. You may need a converter for Nordic power outlets.

If you do not have Adobe Photoshop and Adobe Lightroom installed on your computer they are both available as part of the Photography plan from Adobe at a price of €12.29/month (price may vary slightly depending on location). We ask you kindly to purchase and download before arriving the workshop.

Clothing: The weather conditions and the temperature in our region change often and rapidly. Bring warm clothes, gloves, suitable headware and sturdy footware for walking. Even though the workshops are organised during the winter you should bring waterproof clothing as well. Contact us if you have any doubts regarding what you should bring.

Travel insurance is mandatory for all attendees.
Where do you stay?
The group will be accommodated in our apartments in "Sjøfarten" in Laukvik fishing village, located 10 km from Livland and 36 km from Svolvær Town.

In "Sjøfarten" there are 3 fully equipped apartments with 7 bedrooms and all together 13 beds. With a group larger than 7 people some of you must expect to share a bedroom with another in the group.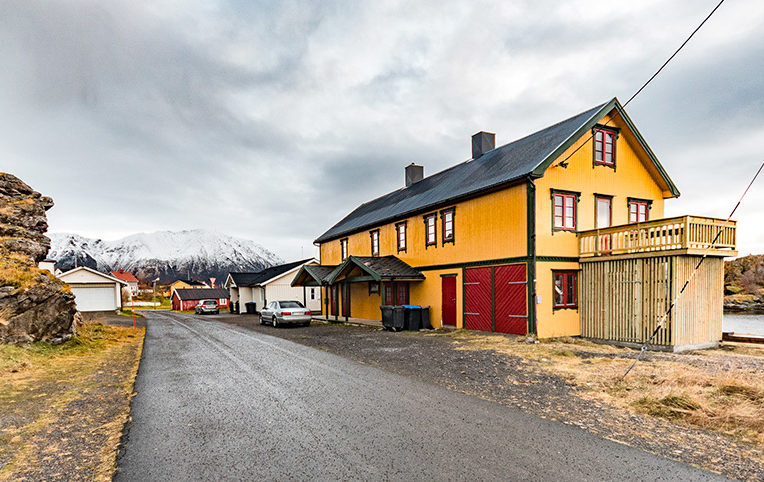 "Sjøfarten" in Laukvik
Accommodation
5 nights in one of our fully equipped apartments. Shared bedroom may be relevant for you if group size exceeds 7.
Meals
All meals are included. You'll find food and beverages for breakfast in the apartment's refrigerator. All other meals will served at Livland or outdoors depending on activity. Alcoholic drinks and beverages are not included.
Transport
Airport transport (pick up and return) and all local transport are included. You do not need to hire your own car. Inbound/outbound flights are not included.
The Instructor
Thorbjorn Liell (born in Oslo in 1957) has been into photography for years and long before he bought his first digital camera back in 1998. He has been an IT professional since 1981. Photography and graphics design are his current main working fields.

Thorbjorn has organised several photographic courses and workshops through the years in Norway and Ireland. Several of his photos have been presented at exhibitions in Norway.