Welcome to
Lofoten and Vesterålen
or LoVe as we like to call it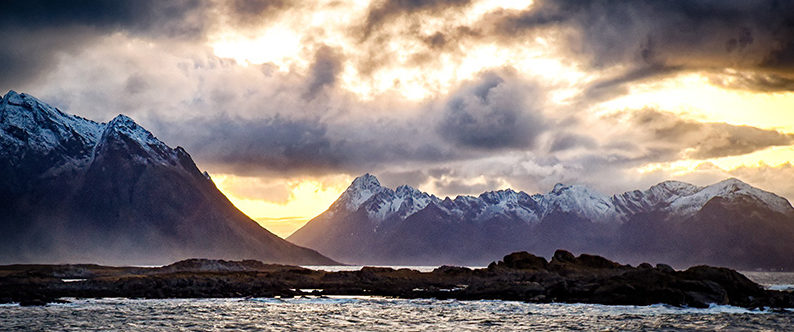 You'll simply LoVe it!
The

Experience LoVe

Package
Enjoy local food, meet people and experience an amazing nature!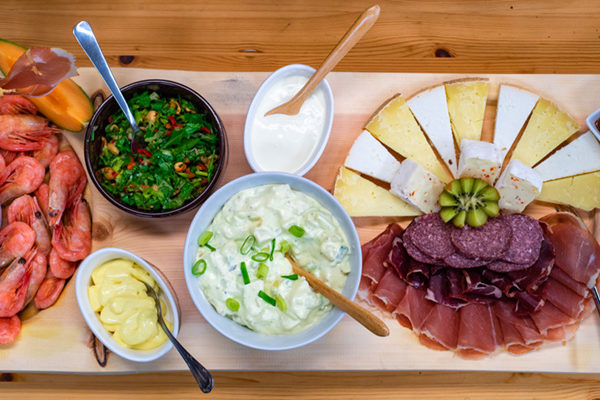 Local food and food traditions
You will be served local dishes made of local produce. We invite you to join the preparation of a meal and see how the local Lofoten Ice Cream is made. Our experienced chef Roy puts all his efforts into giving you a culinary experience we hope you will appreciate.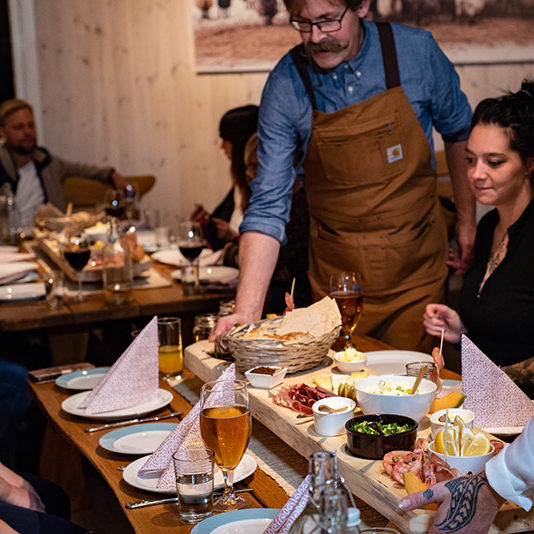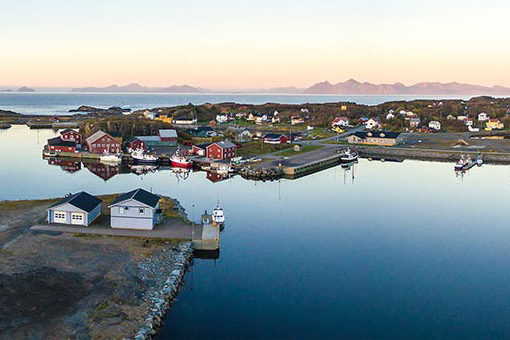 Meet the local community
Our apartments is located in Laukvik, the local fishing community. During our guided tours we will tell you the story of Laukvik, the region and the people. Stangerholmen is one of the local hidden gems with amazing decorations made by an artist from our region.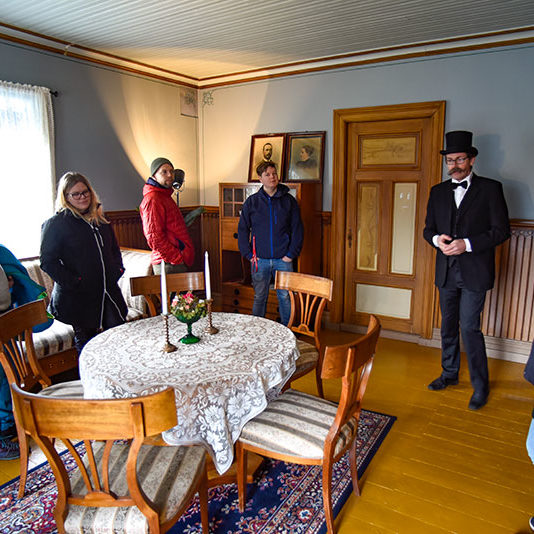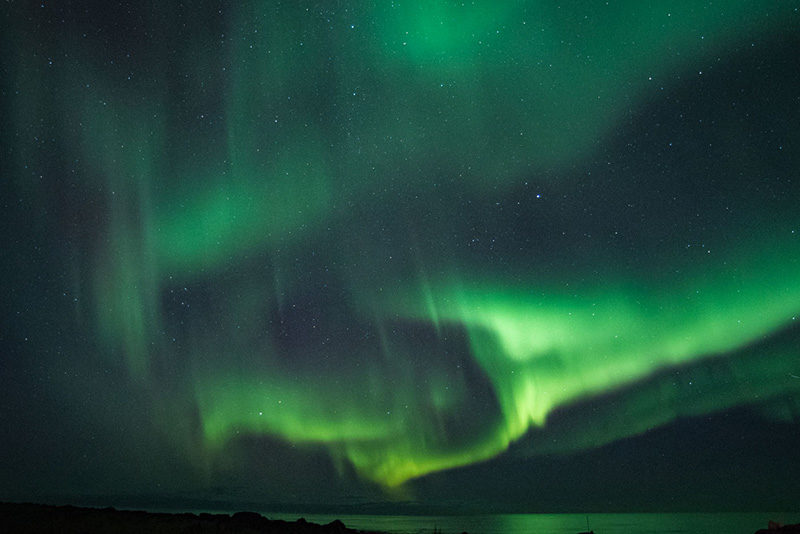 Be amazed by nature
The weather changes often and rapidly. You may experience "all kinds of weather" during a single day. On a clear cold night you can be amazed by the Northern Light and during the few daylight hours you may experience a roaring sea with high waves hitting the shores.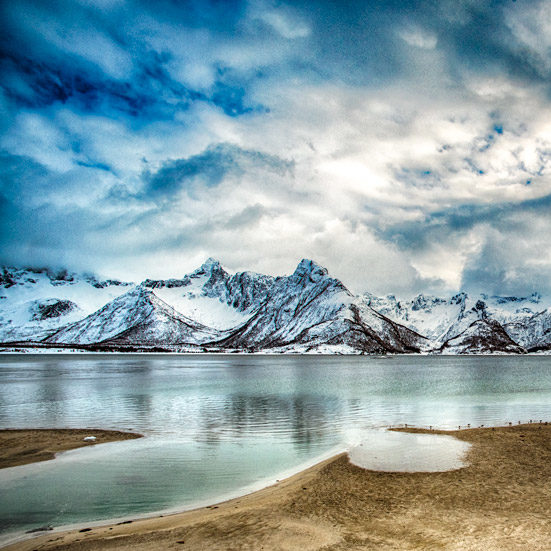 Accommodation
5 nights in one of our fully equipped apartments. Shared bedroom may be relevant for you if group size exceeds 7.
Meals
All meals are included. You'll find food and beverages for breakfast in the apartment's refrigerator. All other meals will served at Livland or outdoors depending on activity. Alcoholic drinks and beverages are not included.
Transport
Airport transport (pick up and return) and all local transport are included. You do not need to hire your own car. Inbound/outbound flights are not included.
Where do you stay?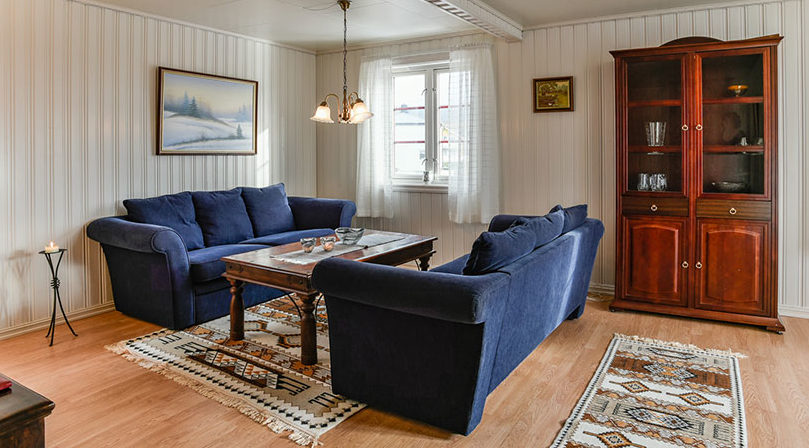 The group will be accommodated in our apartments in "Sjøfarten" in Laukvik fishing village, located 10 km from Livland and 36 km from Svolvær Town.

In "Sjøfarten" there are 3 fully equipped apartments with 7 bedrooms and all together 13 beds. With a group larger than 7 people some of you must expect to share a bedroom with another in the group.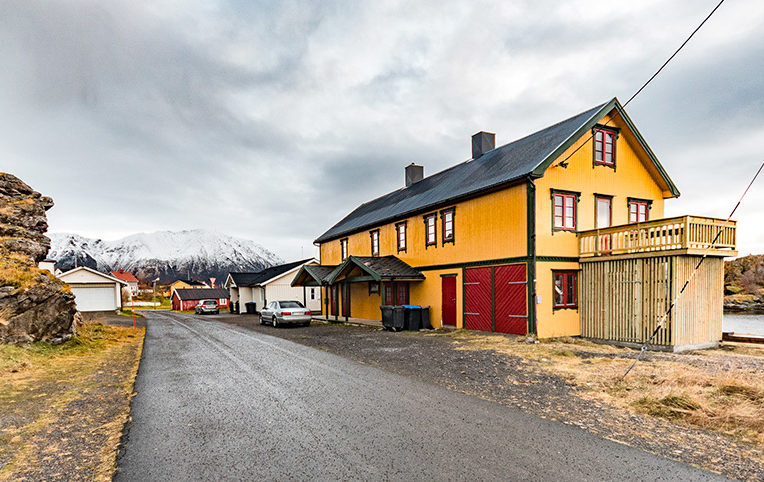 "Sjøfarten" in Laukvik
The Experience Schedule
Winter Season (from October to April)
Schedule may be altered based on a group's specific requests for other activities.
DAY 1 – The Arrival
15:00 Pick up at airport (Harstad/Narvik Airport, Evenes or Svolvær)
17:30 Arrival, check-in and "meet the hosts" at LivLand
18:00 Further transport to Laukvik and the apartments in "Sjøfarten"
20:00 Dinner at LivLand with a short session about LivLand and the region
DAY 2 – Focus of the day: Local History
Visit the shipping quay and learn about the mining activity and the iron ore extraction.
Visit to Stangerholmen, a decoration painting museum and home of the local fishing village squire, and learn about the fishing community of Laukvik.
DAY 3 – Focus of the day: Nature
Guided tour outdoors by foot or on snowshoes (depends on the weather, moderate endurance)
DAY 4 – Focus of the day: Local food traditions
Visit the Livland Farmer, the ice cream maker and the "Kitchen of Lofoten". Participate in the preparation of a meal and get to know the local food traditions
DAY 5 – Focus of the day: The cod and the Lofoten fishing season
Guided road trip within the region. Visit to the Sofus Boatshed. Local stories are told while having a good meal.
DAY 6 – The Departure
Pick up at "Sjøfarten" in Laukvik (time according to agreement).
Lunch and farewell at Livland.
Further transport to airport (Harstad/Narvik Airport, Evenes or Svolvær).

General information
Due to changing weather conditions the chronology of the days 2-5 may be subjects to alteration. Northern Lights: There will be a chance to see this amazing phenomenon every evening during the
winter season. We will be organizing Northern Lights tours one or more of the evenings during day 2-5
depending on the weather conditions and the Aurora Borealis predictions. Guides: Our guides speak Norwegian and English. Guides speaking Russian, German, Dutch or Latvian may be provided on request.

A photo guide may be provided for those who wants assistance with nature and northern lights photography. Parts of the activities may be filmed by our drone and may also be photographed for the purpose of giving the visitors a documentation of what they have experienced. Photos and video files will be made available online on our server a few after your visit.


Additional information
We offer a wide selection of experiences to be mixed into one package. Special requests may be fulfilled at an additional cost; ocean fishing, sea safari, sea eagle safari and more. Prices upon request.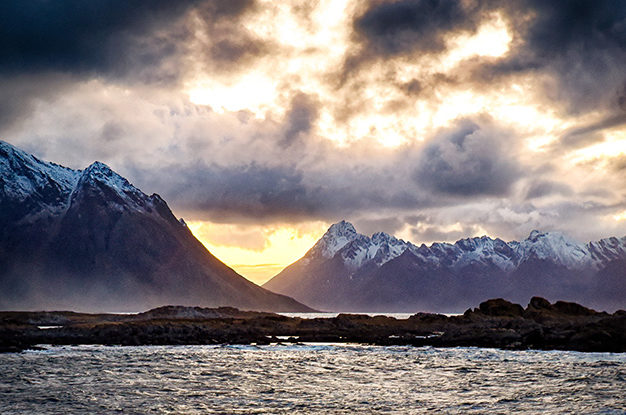 Sunset in Laukvik
What you should bring
Clothing: The weather conditions and the temperature in our region change often and rapidly. Bring warm clothes, gloves, suitable headware and sturdy footware for walking. Even though the workshops are organised during the winter you should bring waterproof clothing as well. Contact us if you have any doubts regarding what you should bring.

Travel insurance is mandatory for all attendees.