All-inclusive workshops and packages
We have included all that you need for your stay!
Accommodation in one of our apartements in "Sjøfarten" in Laukvik.
All meals* served in the "LivLand Restaurant" at Sandsletta.
All local and airport transportation*.

We are available for you every minute during your stay
– from the moment we "meet & greet" until we wave goodbye.
* Alcoholic drinks and inbound/outbound flight are not included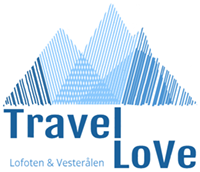 We are a group of dedicated people that can't wait to show you what Lofoten and Vesterålen have to offer. We love our amazing region and we are pretty sure of one thing: You will too!

The only way to find out is simply by visiting us!


Meet the team
LoVe is all around us!
We're located at the north side in between Lofoten and Vesterålen. Our location is ideal for experiencing the Northern Lights during the winter season and the Midnight Sun during the midsummer season.
Below: A short video giving you an amazing view of the Hadselsand area which is located just a few kilometers east of us.